Ariens IKON XD 42 (42) 22HP Kohler Zero Turn Lawn Mower 915265 FREE SHIPPING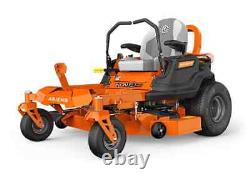 Feel free to google us for contact info for online sales and questions. The Ariens IKON XD 42 packs power into a small zero turn mower. Larger tires and a comfortable padded seat provide a smoother ride. Get between obstacles with ease with a 42-inch fabricated deck. 22HP/725cc Kohler 7000 V-Twin OHV Engine. 2.8 gallon fuel capacity. Ground speed: 7 mph forward/3 mph reverse.
Front wheels: 11 x 4 in x 5 in. Rear wheels: 20 x 8 in x 8 in.