Recycler 22 In. Briggs and Stratton Personal Pace Rear Wheel Drive Walk behind G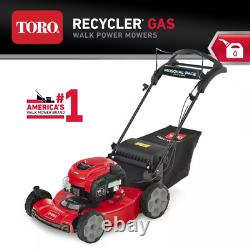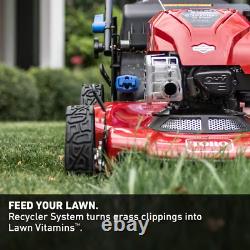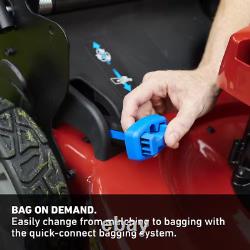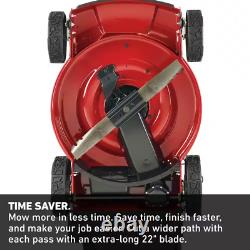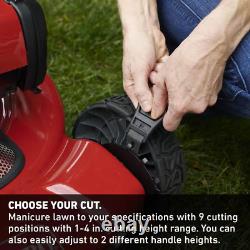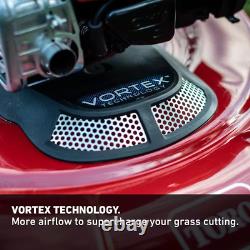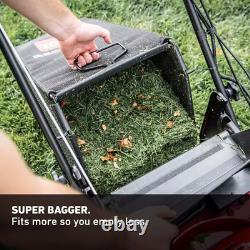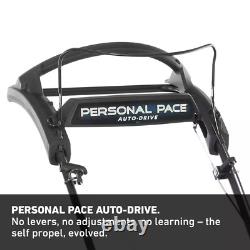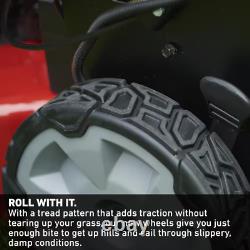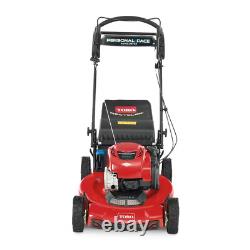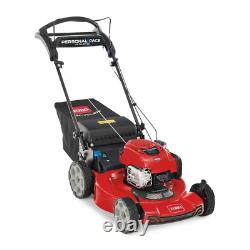 Briggs and Stratton Personal Pace Rear Wheel Drive Walk behind Gas Self Propelled Lawn Mower with Bagger. 22 self-propelled gas lawn mower with bagger. Vortex Technology: More airflow to supercharge your grass cutting.
No oil change-ever, just check the oil level and add when needed. Introducing a mower that adjusts to you, with no knobs, no levers, no messing around. Grab the easy-to-steer handle, engage and go - with Personal Pace Auto-Drive. Supercharge your mowing with an amped airflow that requires less energy to cut more grass into teeny-tiny, clumpless clippings.
That's our Vortex Technology giving you Lawn Vitamins for free. Throw on the grass bag and start your lawn vacuum that holds more so you empty less. In total, it's a boatload of features that easily make you and your lawn look great in less time. This machine starts the first time, every time and is built to last with a 22 in.
Powered by a 7.25 ft. Gross Torque Briggs and Stratton EXi 163 cc engine.
Includes standard feature - no oil changes for the life of the engine, just top it off. Finally a mower that adjusts to you, with no knobs, no levers, no messing around, grab the easy-to-steer handle and go, welcome to personal pace auto-drive - the self propel, evolved. Supercharge Your mow by allowing more airflow into the Recycler cutting chamber making your grass clippings ultra-fine and into Lawn Vitamins, with Toro's patented Vortex Technology ultimately achieving a nourished, greener, lush lawn. Get the job done more easily than ever with our new super bagger, shaped for easier lifting, no-shake pouring and zero-hassle cleanup.
Feed your lawn, the ultra-fine clippings created by our Recycler Cutting system are Lawn Vitamins, nourishing your grass and cultivating a greener, more lush lawn. With a Toro, there's no oil change - ever.
Time saver, mow more in less time, save time, finish faster and make your job easier, cut a wider path with each pass with an extra-long 22 in. Wider Recycler cutting system, with the durable steel deck you'll love the superior cutting and mulching performance it provides, you'll have no problems cutting in tight spaces. 3-in-1 versatility, whether it's reducing clumps and adding nutrients with the mulching option, a perfectly manicured look with bagging or powering through tall, thick grass with the side discharge, you'll enjoy exceptional versatility regardless of your mowing preference.
Bag on demand, easily change from mulching to bagging with the quick-connect bagging system. Choose your cut, manicure lawn to your specifications with 9 cutting positions with 1-4 in.
Cutting height range, you can also easily adjust to 2 different handle heights without the use of tools with a single-piece handle. For questions about service and repair, please reference the Service & Repair document. Bagger, No Oil Change Required, Tool-free adjustments. 22.0 inches x 59.0 inches x 4.0 inches.